How to Bet on Soccer?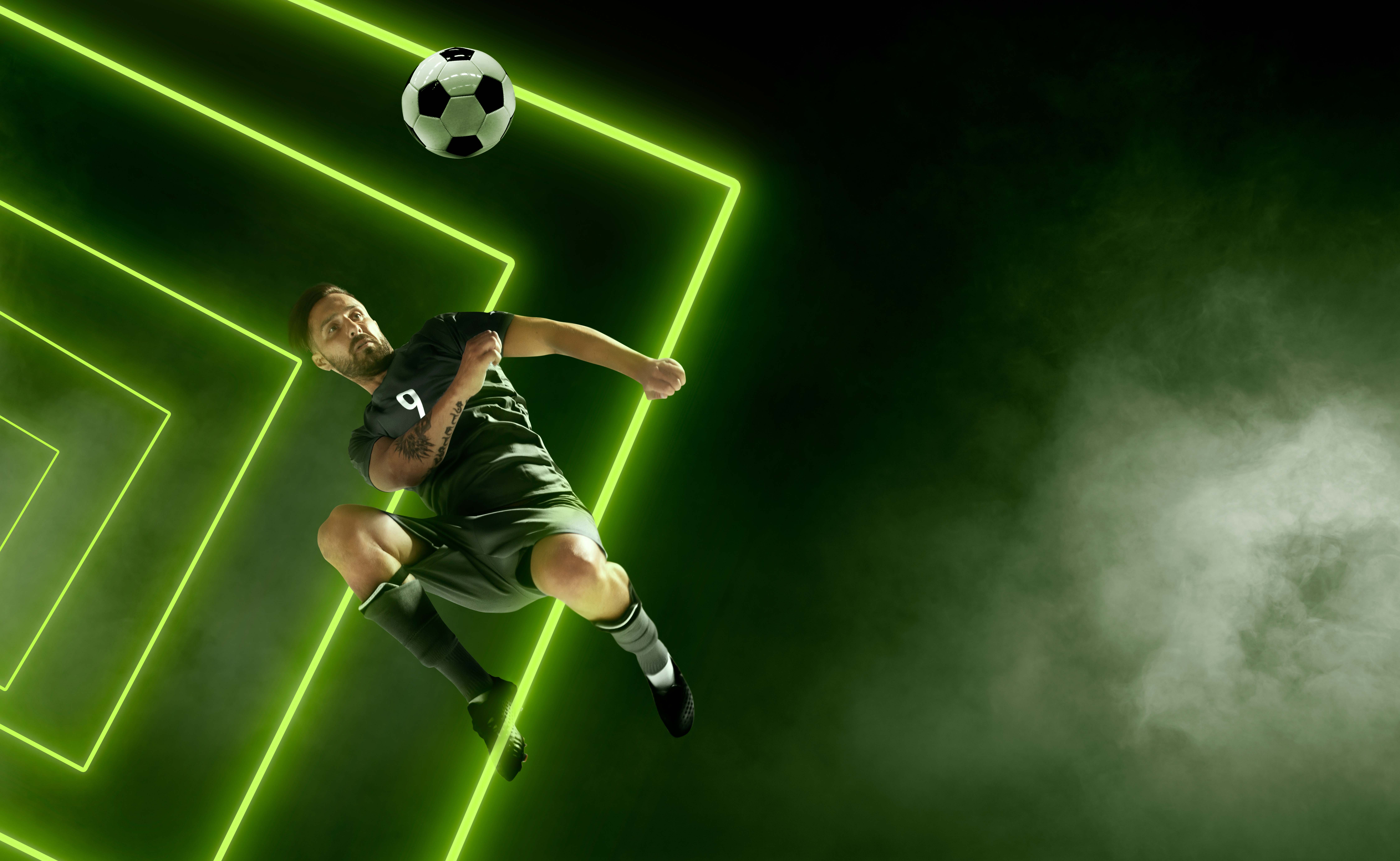 Are you ready to give soccer betting a try? With the right research and money management, you can make smart bets and bring home some serious winnings.
In this article, you'll learn about the different types of soccer bets, how to do research and analysis, how to manage your money, and where to place your bets.
So get ready to dive in and start winning!
Types of Soccer Bets
You can bet on soccer in a variety of ways. From moneyline and accumulators to outrights and handicaps, there are plenty of ways to get in the soccer betting action.
Moneyline bets are the simplest form of soccer wagering, where you just pick which team will win the match.
Accumulators are more complex bets, where you make multiple predictions and combine them into a single bet.
Outrights are long-term bets, where you predict the winner of a soccer tournament before it begins.
Finally, handicap bets give one team a virtual head start, to make the outcome of the match more unpredictable.
No matter which type of bet you choose, soccer betting can be a fun and rewarding way to enjoy the game.
Research and Analysis
Researching and analyzing can be crucial when it comes to making decisions about betting on soccer. When researching soccer matches, it's important to focus on the teams' recent form and performance. You should look for teams that are in good form and have a history of winning matches. Consider researching each team's past record against their upcoming opponents to get an idea of how the match might go. Additionally, you should look for any injuries or suspensions that might affect the outcome of the match.
Analyzing the odds for a particular match is also important. Compare the odds from different bookmakers to ensure you're getting the best value for your bet. It's also helpful to look at the history of the odds to see if there are any trends. This can help you determine if the odds are changing in your favor or if they're likely to stay the same.
Money Management
Managing your money wisely is key when it comes to betting on soccer. Before you even consider placing a bet, it's important to decide how much you're willing to spend.
It's also important to set a limit and stick to it - don't bet more than you can afford to lose. Place smaller bets on more outcomes rather than bigger ones on fewer. This will help spread out your risk and make it easier to recover losses.
When making a bet, always consider the expected return on investment. Don't just bet on the most likely outcome. Consider all the possible outcomes and factor in the returns you can expect for each.
Where to Place Bets
Choosing where to place your bets is an important step in successful soccer betting. The right bookmaker is essential to guarantee good odds and a secure betting environment. Look for bookmakers that offer a good selection of markets, competitive odds, and a good customer service. It's also important to make sure the bookmaker is licensed and regulated by relevant authorities and has a good reputation.
Before signing up with a bookmaker, do your research. Read reviews and check if there are any complaints from customers. It's also important to look out for special offers and bonuses. Some bookmakers offer free bets or loyalty bonuses, which can be a good way to increase your bankroll.
It's also a good idea to shop around and compare odds and markets between different bookmakers. This is the best way to ensure you get the most value for your money. Remember, the best bookmaker isn't necessarily the one with the biggest bonus or the highest odds. Look for a bookmaker that fits your betting style and offers the best overall value.
Conclusion
Placing a bet on soccer can be a great way to make some extra money while enjoying the game. With a bit of research, analysis, and money management, you could be on your way to profiting from your soccer bets.
Don't forget to shop around for the best odds and lines, and remember to have fun! Good luck!